Propane Sales & Rentals
Serving the Denver Metro Area

About Us
AAA Propane has been in business for over 40 years. We are a family owned business that takes pride in our customer service.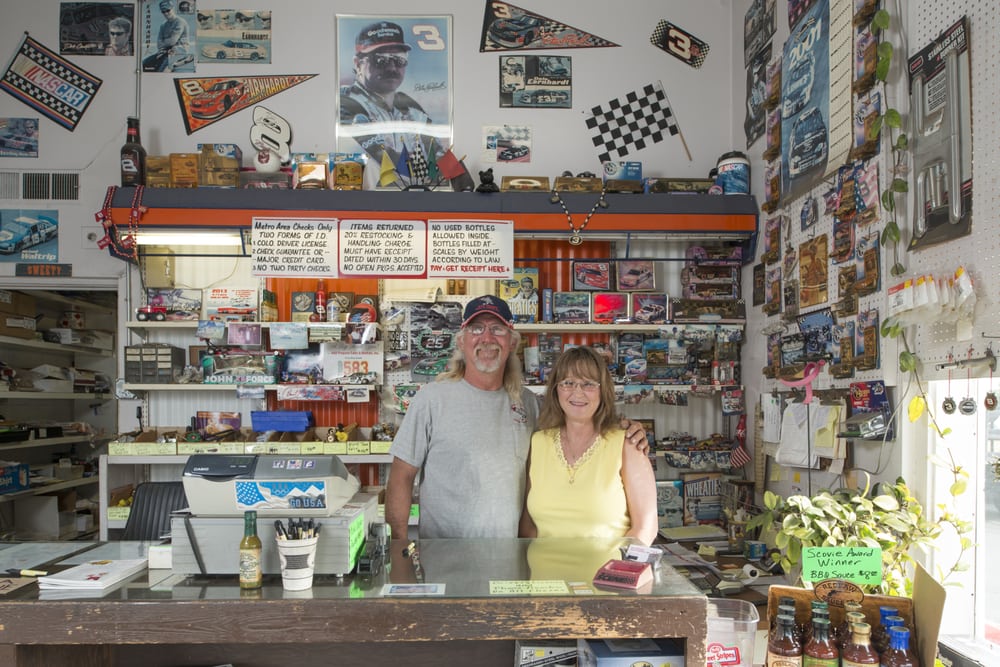 Easy access for all types of vehicles & RV's.
Please stop in and see us. You won't be disappointed.

Aliyah Mottram
February 24, 2023
Best propane service around, they filled a tank that we originally took to Uhaul to fill and was told it was "defective", these guys filled it no problem. You can't beat their prices, every 80 pounds you buy you get 20 free! They're super quick and friendly overall an amazing place.
Justin Odle
February 10, 2023
Good guys very knowledgeable.
J.J. BROWDY
January 4, 2023
This shop is great and would rate it 10 stars if I could!! Was going all over trying to find the right parts for what I needed and came across this place. They took care of me and knew exactly what I needed right away and got me fixed up in 15 minutes or less for a great price!! Highly recommend and will be sending any and all propane business their way from here on out!!!
Lonnie Cruz
December 31, 2022
Awesome family owned and every fifth bottle filled is filled free I recommend that place for sure;!"
Jon West
December 7, 2022
So far all the reviews are accurate. I have had unbelievable service from these guys. Not only is the propane service beyond the pale, but if you need a tank recertification they'll do it right there,you need parts of a custom hose? They do that too!
electron spectrum
December 3, 2022
Looks like family owned business because they really go out of their way to help and give the best and friendliest service in Denver! Thank you!
Jacob Viers
November 23, 2022
You will not find a better propane supplier in the state. These folks not only provide great customer service but are all top notch people themselves. They'll forever have my business.
Emanuel Garcia
November 21, 2022
Very friendly and knowledgeable guys. If you ever need propane or any kind of propane fittings, I highly recommend to come here!
Eric Oakley
November 19, 2022
I have used these guys for years and they are head and shoulders above any propane, provider and service that I have seen from Coast to coast. I highly recommend these consummate professionals and their pricing is always the best!
Tina Watts
November 12, 2022
I was planning on writing a review a couple of weeks ago, after checking propane refill options and coming across AAA Propane sales. I'm staying in the Golden CO area at an rv site. I was quoted 3.29 a pound for a 20 lb tank, crazy right! Seems like the only option was tank exchange for 21.88 plus tax, however I prefer to keep my original tank. I called AAA after reading a couple of reviews and was pleasantly surprised by a quote under 20.00 with tax and 5th refill free. Awesome right! Service was fast and extremely friendly and professional. That's not the end of the story. Today I rented a 100 pound tank at my rv site and was very confused when my rv propane hose would not connect to tank, no threads on tank. Was told by the office that I will need to purchase an adapter, that they do not offer, now they tell me. After calling multiple propane vendors in the area I started heading towards AAA Propane to refill my two tanks. Upon arrival I was greeted with smiles, gentlemen removed my tanks from the vehicle while I went inside to pay. Informed them of my situation and of course they had what I needed and took the time to demonstrate to set my mind at ease. I was able to refill my tanks ( two more stamps towards that free refill) and got the part needed for my tank rental. I was informed they offer tank setup / delivery, new and used tanks. My site offers tank exchange at a lower price then the refill price at AAA Propane, however the service doesn't match. If your looking for propane related service, I Highly recommend AAA Propane.
SERVING THE DENVER METRO AREA
Propane Sales and Rentals