Propane and

Propane Accessories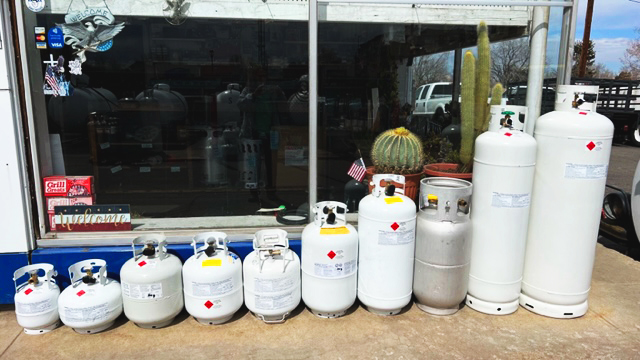 Aliyah Mottram
February 24, 2023
Best propane service around, they filled a tank that we originally took to Uhaul to fill and was told it was "defective", these guys filled it no problem. You can't beat their prices, every 80 pounds you buy you get 20 free! They're super quick and friendly overall an amazing place.
Justin Odle
February 10, 2023
Good guys very knowledgeable.
J.J. BROWDY
January 4, 2023
This shop is great and would rate it 10 stars if I could!! Was going all over trying to find the right parts for what I needed and came across this place. They took care of me and knew exactly what I needed right away and got me fixed up in 15 minutes or less for a great price!! Highly recommend and will be sending any and all propane business their way from here on out!!!
Lonnie Cruz
December 31, 2022
Awesome family owned and every fifth bottle filled is filled free I recommend that place for sure;!"
Jon West
December 7, 2022
So far all the reviews are accurate. I have had unbelievable service from these guys. Not only is the propane service beyond the pale, but if you need a tank recertification they'll do it right there,you need parts of a custom hose? They do that too!
electron spectrum
December 3, 2022
Looks like family owned business because they really go out of their way to help and give the best and friendliest service in Denver! Thank you!
Jacob Viers
November 23, 2022
You will not find a better propane supplier in the state. These folks not only provide great customer service but are all top notch people themselves. They'll forever have my business.
Emanuel Garcia
November 21, 2022
Very friendly and knowledgeable guys. If you ever need propane or any kind of propane fittings, I highly recommend to come here!
Eric Oakley
November 19, 2022
I have used these guys for years and they are head and shoulders above any propane, provider and service that I have seen from Coast to coast. I highly recommend these consummate professionals and their pricing is always the best!